How to browse for classes
To view the classes offered for the current academic year, select Browse Classes. Be sure to note the Course Reference Numbers (CRNs) of the classes you wish to take!
A WSU student AccessID and password is required for registration. View the Academic and Registration Calendar to see when registration is available for students.
This is the same way you search for classes in Plan Ahead and Register for Classes.
Select your term.
You can search for classes by typing in the subject abbreviation, or by placing your cursor in the box to expand a list of departments offering courses this term. There is also an "Advanced Search."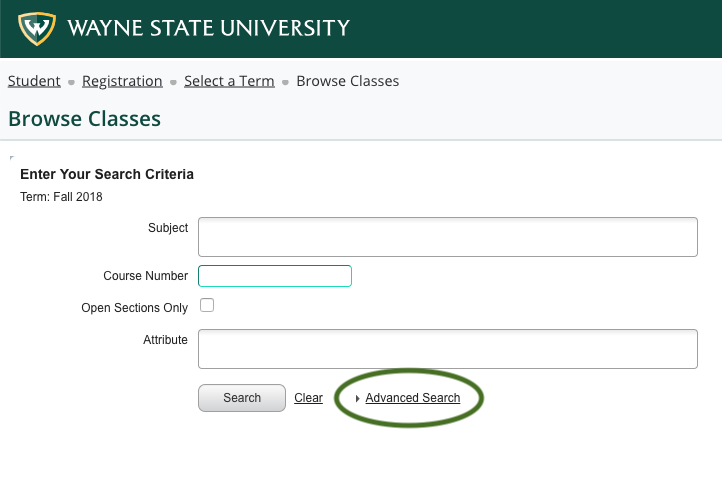 NEW Winter 2021 - you can now use the Instructional Methods search to specific your preferred format:

The search results will tell you the Course Reference Number (CRN) of each section, title, number of credits, the instructor, times and days, campus, and number of seats avalable. You can increase the number of classes shown or move through the pages at the bottom of the screen.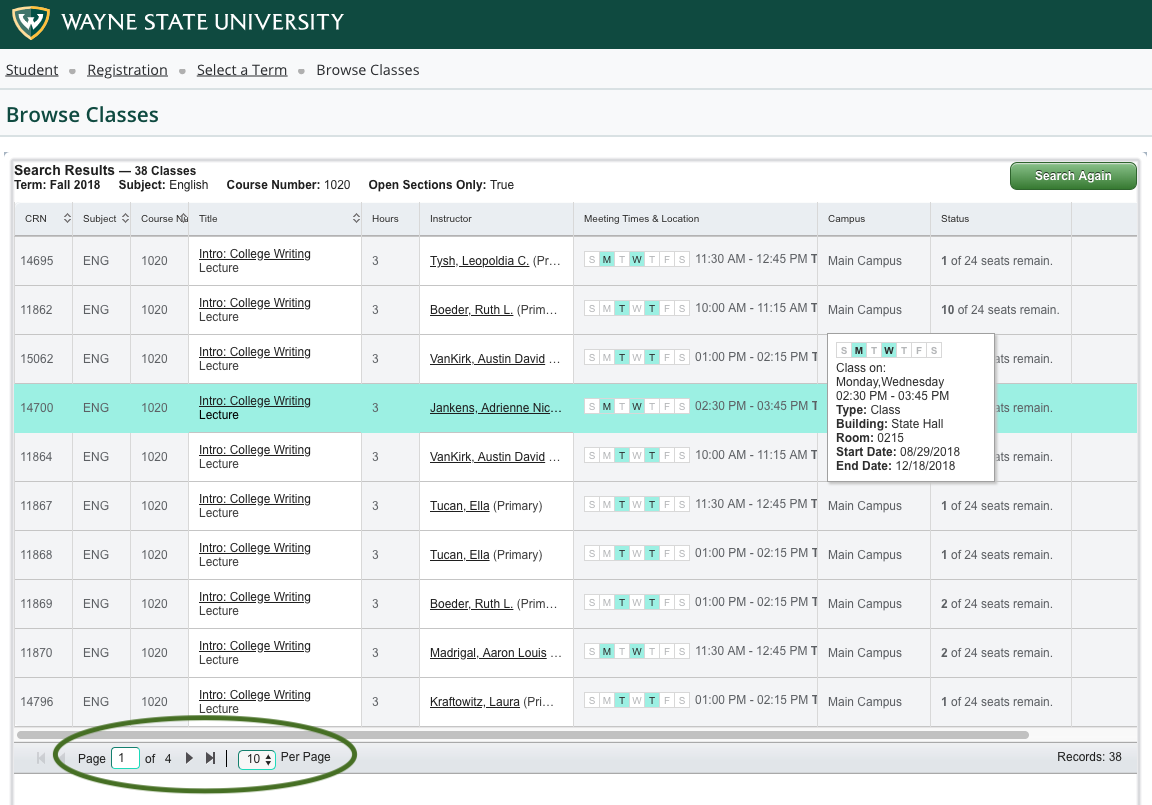 Clicking on the title of the course will pop open a Class Details window. Note the important information about deadlines for tuition cancellation and withdrawals.
For linked classes, you will need to select a lecture (the course that shows the number of credits for the class) and an associated laboratory, discussion, or quiz. Clicking on "View Linked" will show you the lecture or labs/quizzes/discussions tied to that CRN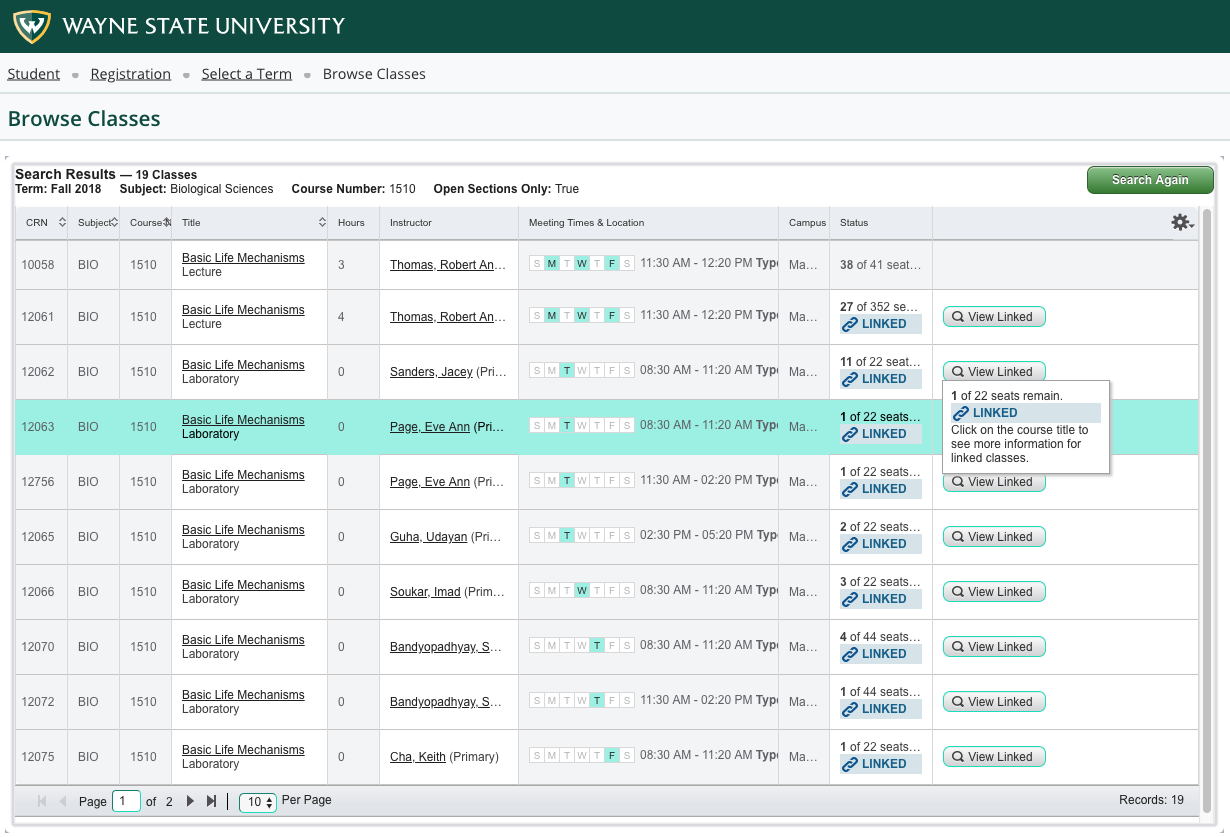 Students! Be sure to write down your courses and CRNs for faster registration. Use the Trial Class Schedule form to help create your schedule.
Video courtesy of New Student Orientation: