Transcript requests
Transcript delivery methods during COVID-19:
Email: We encourage student to use this mode of delivery as they are still being sent out within an hour.
US Mail: Transcripts sent by US Mail will be delayed due to the reduction of staff.
Overnight Transcripts: We are unable to fulfill overnight transcript requests at this time.
Please note: Students who attended prior to 1998 may have a paper record that cannot be sent electronically. Transcript Services will contact you if your transcripts must be sent by US Mail.
Financial Holds: Questions regarding a financial hold, please email the Bursar's Office at Bursar@wayne.edu.
---
Current students:
Log in using your AccessID and password: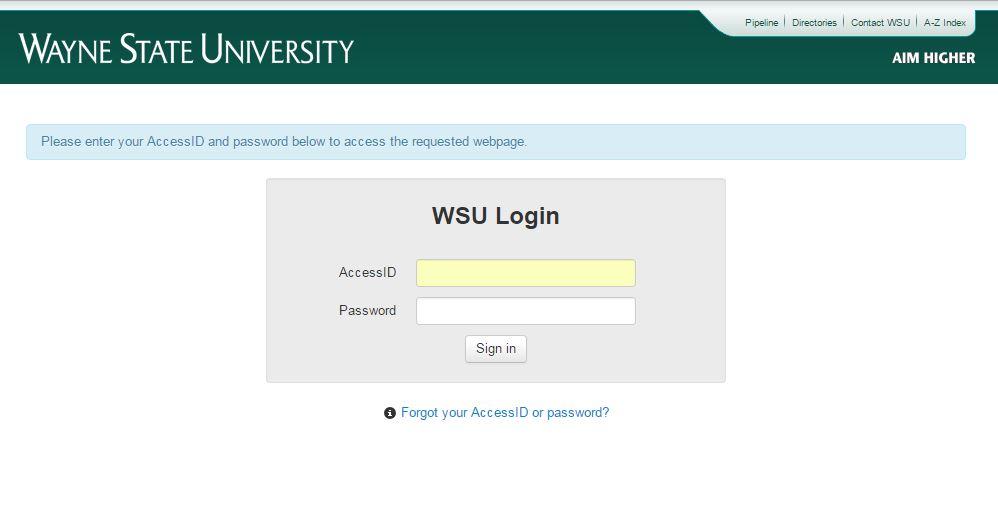 Academica
To use Academica, go to: Student Resources < Student Records < Request a Transcript
---
Former students and alumni:
If you do not know your AccessID and/or password, you may log in with the following:
First name

Last name

Birthdate (MM/DD/YYYY— must include forward slashes)

Last four digits of Social Security Number (SSN)
Alternate Transcript Request Log In
 
International students without a Social Security Number (SSN) will need to use their AccessID and password. Please contact the C&IT Help Desk at 313-577-HELP (4357) for assistance. The help desk is available Monday through Friday, 7:30 a.m. to 8 p.m.
---
WSU School of Medicine transcripts
For Doctor of Medicine (M.D.) transcripts, visit https://recordsandreg.med.wayne.edu/forms
---
WSU Law School transcripts
For Wayne Law transcripts, visit https://law.wayne.edu/students/records-registration
---
Overnight mail requests
For a fee of $20 — payable by check, money order, or cashier's check — you may request overnight delivery of an official transcript. This fee includes shipping it overnight to its destination via UPS.  A valid street address is required; UPS cannot deliver to P.O. boxes. Orders must be received by 1 p.m. each business day to qualify for next business day delivery. This service is available only within the United States.
---
Questions? Send an e-mail to studentservice@wayne.edu, or call us at 313-577-2100.