Transcript requests
You have the option to select one of the following transcript delivery methods. You are responsible for the accuracy of information provided:
Email: This is an official transcript sent electronically to an email address as a PDF. This is the fastest way to get an official transcript sent; transcripts are typically sent out within one hour.

U.S. mail: This is an official transcript sent by U.S. mail. These are typically prepared within three business days and may require additional time for mail delivery. 

Transcript sent by U.S. mail with attachment
Please note: Students who attended prior to 1998 may have a paper record that cannot be sent electronically. Transcript Services will contact you if your transcript must be sent by U.S. mail.
Financial holds: If a hold prevents you from receiving a transcript, a notice will be sent to your student email.
---
Current students:
Log in using your AccessID and password: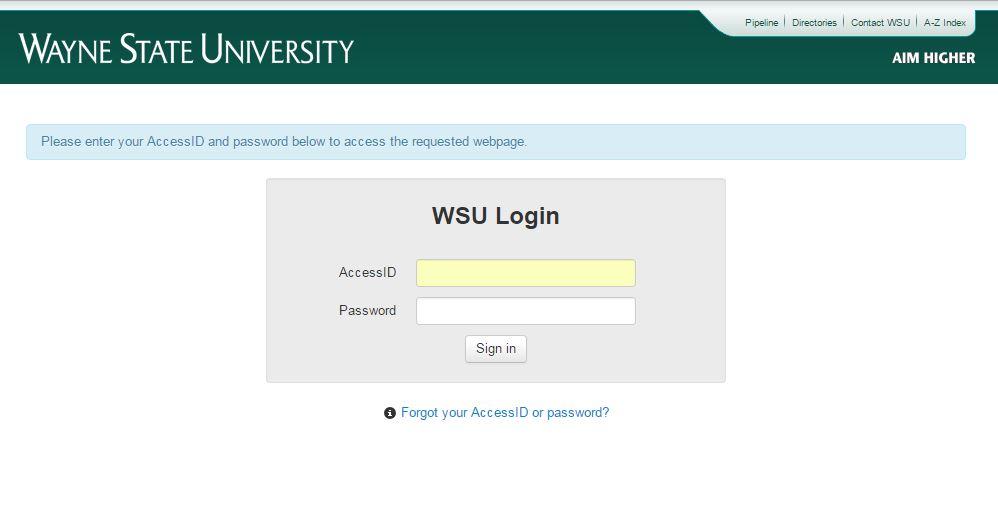 Academica
To use Academica, go to: Student Resources < Student Records < Request a Transcript
---
Former students and alumni:
If you do not know your AccessID and/or password, you may log in with the following:
First name

Last name

Birthdate (MM/DD/YYYY— must include forward slashes)

Last four digits of Social Security Number (SSN)
Alternate Transcript Request Log In
 
International students without a Social Security Number (SSN) will need to use their AccessID and password. Please contact the C&IT Help Desk at 313-577-HELP (4357) for assistance. The help desk is available Monday through Friday, 7:30 a.m. to 8 p.m.
---
WSU School of Medicine transcripts
For Doctor of Medicine (M.D.) transcripts, visit https://recordsandreg.med.wayne.edu/forms
---
WSU Law School transcripts
For Wayne Law transcripts, visit https://law.wayne.edu/students/records-registration
---
Overnight mail requests
For a fee of $20 — payable by check, money order, or cashier's check — you may request overnight delivery of an official transcript. This fee includes shipping it overnight to its destination via UPS.  A valid street address is required; UPS cannot deliver to P.O. boxes. Orders must be received by 1 p.m. each business day to qualify for next business day delivery. This service is available only within the United States.
---
Questions? Send an e-mail to studentservice@wayne.edu, or call us at 313-577-2100.