Jena Steinle (fr5325)
University Information
Unit:
Ophthalmology Visual Anatomical Sci
Department:
School of Medicine
Contact Information
(313)-577-9731
9312 Scott Hall, 540 East Canfield
Detroit, 48201
Email:
jsteinle@med.wayne.edu
Position Title:
Professor
Office Location:
540 E. Canfield - 9314 Scott Hall
Office Phone:
313-577-9731
Biography:
Work in the lab is focused on cellular pathways involved in retinal damage in response to diabetes. A key focus is regulation of inflammatory pathways that induce damage to the retina. We have a focus on PKA and Epac1, as upstream regulators of retinal inflammation in diabetic retinopathy. We also have interests in the cellular mechanisms of insulin resistance in the diabetic retina. We use protein biology, cell culture and animal models to test our hypotheses.
Research Educator, Full time, PhD, Gross Anatomy
Education:
Post-Doc (Vascular Biology)--Texas A&M University, Temple, TX 2003
PhD---University of Kansas Medical Center, Kansas City, KS, 2001
BS--University of Bridgeport, Bridgeport, CT, 1997
Areas of Research:
Retinal Vascular Biology
Research Focus: Diabetic Retinopathy, Vascular Biology of Ocular Cancersiology
Research:
Current Projects:

R01 from NEI Mechanisms of TNFalpha-Induced Insulin Resistance in Retinal Cells
The proposed study will test the novel hypothesis that in the diabetic retina, hyperglycemia stimulates production of tumor necrosis factor (TNF), which in turn decreases insulin receptor binding leading to decreased signal transduction. The overall effect of this signaling cascade would be to create insulin resistance, exacerbate problems caused by limited insulin production in diabetes, and thus contribute to development of diabetic retinopathy seen in both type 1 and type 2 diabetes. While our preliminary data and previous reports by others support a major role for inflammatory mediators such as TNF in diabetic retinopathy, the pathways involved are largely unknown. Our proposed studies will focus on one likely candidate, the suppressor of cytokine signaling 3 (SOCS3) pathway (Fig.1), which is poorly understood in retina and yet represents a promising therapeutic target in future treatments for diabetic retinopathy. Our overall goal is to 1) establish the role of the SOCS3 pathway in regulating insulin signaling (through insulin receptor substrate-1; IRS-1) and apoptosis in normal and diabetic rats and 2) evaluate effects of upstream drug targets on the SOCS3 pathway and their downstream effects on insulin signaling and retinal cell apoptosis.
Selected Publications:
Ye, EA* and Steinle, JJ. miR-146a suppresses STAT3/VEGF pathways and reduces apoptosis through IL-6 signaling in primary human retinal microvascular endothelial cells in high glucose conditions. 2017. Vision Research. PMID: 2843375
Jiang, Y, Liu, L, Curtiss, E*, and Steinle, JJ. Epac1 Blocks NLRP3 Inflammasome to Reduce IL-1β in Retinal Endothelial Cells and Mouse Retinal Vasculature. 2017. Mediators of Inflammation. PMID:2834846
Li, Liu, Jiang, Y, Chahine, A*, Curtiss, E*, and Steinle, JJ. Epac1 agonist decreased inflammatory proteins in retinal endothelial cells, and loss of Epac1 increased inflammatory proteins in the retinal vasculature of mice. 2017. Molecular Vision. 23:1-7. PMID: 28210097
Jiang, Y, Liu, L, and Steinle, JJ. Compound 49b regulates ZO-1 and occludin levels in human retinal endothelial cells and in mouse retinal vasculature. 2017. Invest. Ophthalmol. Vis. Sci. 2017. 58:185–189. PMID:28114578
Ye, EA*, Liu, L, Jiang, Y, Jan, J*, Gaddipati*, S, Suvas, S, Steinle, JJ. miR-15a/16 reduces retinal leukostasis through decreased pro-inflammatory signaling. 2016. J. Neuroinflammation. 13 (1): 305. PMID: 2793122
Liu L, Jiang Y, Steinle JJ. Compound 49b Restores Retinal Thickness and Reduces Degenerate Capillaries in the Rat Retina following Ischemia/Reperfusion. 2016. PLoS One. 11(7):e0159532. PMID: 27439004
Chintalapudi SR, Djenderedjian L, Stiemke AB, Steinle JJ, Jablonski MM, Morales-Tirado VM. Isolation and Molecular Profiling of Primary Mouse Retinal Ganglion Cells: Comparison of Phenotypes from Healthy and Glaucomatous Retinas. Front. Aging. Neurosci. May 2016. Vol 8. PMID: 27242509
Shi, H*, Carion, TW, Jiang, Y, Steinle, JJ, Berger, EA. VIP protects human retinal microvascular endothelial cells against high glucose-induced increases in TNF-α and enhances RvD1. 2016. Prostaglandins Other Lipid Mediators. 123: 28-32. PMID: 27026343
Ye, E*, and Steinle, JJ. MiR-146a attenuates inflammatory pathways mediated by TLR4/NFkB and TNF to protect primary human retinal microvascular endothelial cells grown in high glucose. 2016. Mediators of Inflammation. PMID:26997759
Berger, EA, Carion, TW, Jiang, Y, Liu, L, Chahine, A*, Walker, RJ, Steinle, JJ. -adrenergic receptor agonist, Compound 49b, inhibits TLR4 signaling pathway in diabetic retina. 2016. Immunol Cell Biol. PMID: 26888251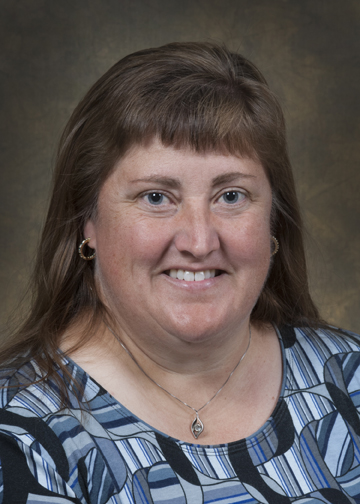 Return to Search