Navigate Wayne State with the new Warrior Road app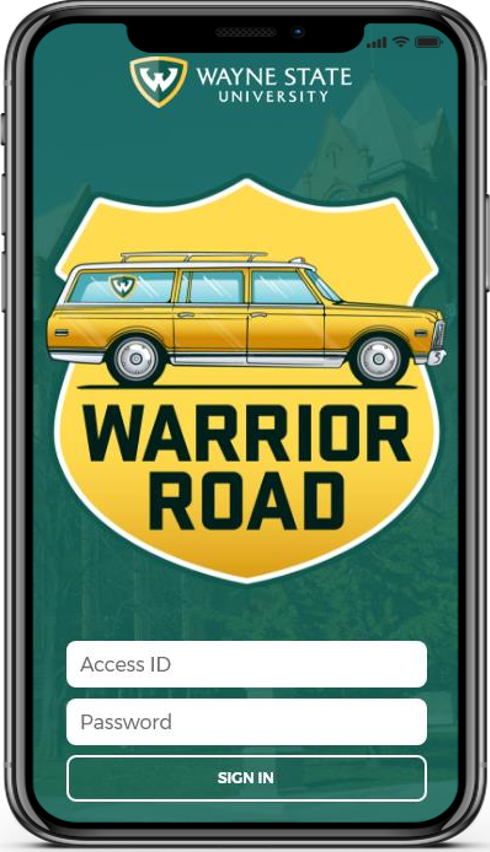 It's important to stay on track as you earn your degree. That's why Wayne State University is launching the Warrior Road app. With just the push of a button, students can access need-to-know information that will help them thrive on campus and beyond. Like a customized to-do list, the Warrior Road app will guide students as they complete different tasks such as registering for New Student Orientation, meeting with an advisor, paying tuition, signing up for classes, and applying for graduation.
Dashboard and advisor view
An overview of degree progress and upcoming tasks
Degree progress is accurate and remains up to date
Information about your academic advisor, including links to contact them
Tasks
Events and objectives that students need to complete
Delegated administration of task management
Each task can have a description as well as a list of resources
Students can be directed to exactly the right resources, such as websites, phone numbers or even physical locations

Next steps
Continue piloting with Orientation staff and students
Continue working with departments to build content
Full launch in Fall
More advanced task completion features
Images within tasks
Updated communication features
More integration with other systems
Log in from your phone to see a customized to-do list and complete tasks that connect to university resources. Each task assigned to students connects them directly with their advisor and vital resources, in addition to displaying up-to-date degree progress.