Stephanie Tom Tong (fe2816)
University information
Title: Associate Professor
Unit: Communication
Department: Fine & Performing Arts
Contact information
569 Manoogian
Communication
Fine Arts
Detroit, 48201
---
Department:
Communication
College/Division:
Fine, Performing and Communication Arts
Budget Committee Note:
Member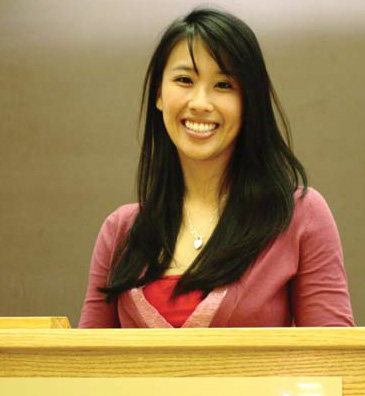 ---
Title:
Associate Professor
Biography:
Stephanie Tong is an associate professor in the communication studies area. Her research interests lie at the intersection of interpersonal communication and new media. Specifically, she studies how people initiate, maintain, and terminate relationships using popular social media systems. Her research has appeared in a variety of top journal outlets including, Psychology and Health, Personal Relationships, New Media and Society, and Journal of Computer-Mediated Communication. She teaches interpersonal communication, communication theory, and research methods at both the undergraduate and graduate levels. Dr. Tong is the director of the Social Media and Relational Technologies (SMART) Labs, which investigates how technology affects how people make decisions about their relationships.
Outside of the lab and the classroom, you will find her in the great outdoors. Her free time is spent rock climbing, running, and hanging out with her rescue dogs, two "Chug" (Chihuahua-pug mix) named J. B. Fletcher and Panzer.
If you're interested in learning more about Dr. Tong's research, please visit the SMART Labs homepage. We are always looking for new talent--contact her to discuss open research assistantships and volunteer positions.
Degrees and Certifications:
BA, University of California, Davis
MA, Michigan State University
PhD, Michigan State University
Primary Research Interest:
communication studies, interpersonal communication, social media, relationships, AI
Primary Research Link:
http://www.smartlabswayne.com/
Recent Publications:
Tong, S.T., Corriero, E. F., Wibowo, K., Makki, T. W., & Slatcher, R.B. (in press). Self-presentation and impressions of personality through text-based online dating profiles: A lens model analysis. New Media & Society.
Tong, S.T., Vultee, F., Kolhoff, S., Elam, A. B., & Aniss, M. (2019). A source of a different color: Exploring the influence of three kinds of science communication on audience attitudes toward research. Frontiers in Communication. doi:10.3389/fcomm.2019.00043
Tong, S. T., & Sopory, P. (2019). Does integral affect influence intentions to use artificial intelligence for skin cancer screening? A test of the affect heuristic. Psychology & Health, 1-22. doi: 10.1080/08870446.2019.1579330
Rochadiat, A. M. P., Tong, S. T., & Novak, J. M. (2018). Online dating and courtship among Muslim American women: Negotiating technology, religious identity, and culture. New Media & Society, 20 (4), 1618-1639. doi: 10.1177/1461444817702396
Office Location:
569 Manoogian Hall
Homepage URL:
http://www.smartlabswayne.com/
Primary E-mail:
stephanie.tong@wayne.edu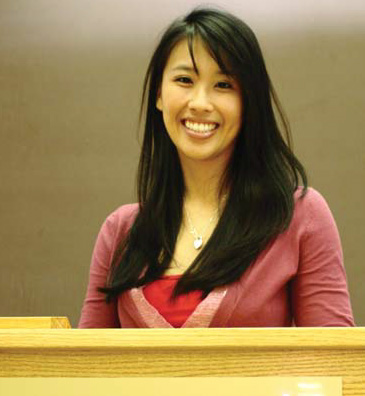 Courses taught by Stephanie Tom Tong
Fall Term 2023 (future)
Winter Term 2023
Fall Term 2022
Winter Term 2022
Fall Term 2021