Lauren C Scott (eo2920)
University information
Title: Diversity and Inclusion Mgr
Unit: Deans Office Business Admin
Department: School of Business Admin
Contact information
---
Title:
Diversity & Inclusion Program Manager and Part-Time Faculty in Foundations
Office:
Mike Ilitch School of Business
2771 Woodward Avenue
Suite 292
Detroit, MI 48201
Expertise:
Dr. Scott has experience working in both collegiate and youth sports administration. During her time working in athletic administration, Dr. Scott has gained practical experience in events and championships, sports information, finance, program evaluation and academic support.
Education:
Dr. Scott earned her Ph.D. and master's of education from Wayne State University and her B.S. in sports management from Winston-Salem State University.
Research and teaching interests:
Health behaviors in minority populations; physical activity engagement in college students; socio-cultural factors impact on physical activity engagement in African-American women; achievement and motivational theories, identity theories and PE engagement in k-5 populations.
Biography:
Dr. Scott comes to the Mike Ilitch School of Business after spending seven years in the College of Education. During her time at the College of Education, Dr. Scott worked as part-time faculty, a healthy school coordinator for six elementary schools and the program evaluation manager for the Building Healthy Communities grant program.
Publications:
Dr. Scott has published articles in Research Quarterly for Exercise and Sports and Archives of Sports Medicine.
Presentations:
In addition to her publications, Dr. Scott has engaged in research that has been consistently presented at the annual meetings of the Society of Health and Physical Educators (SHAPE) and the North American Society for Sport Management (NASSM).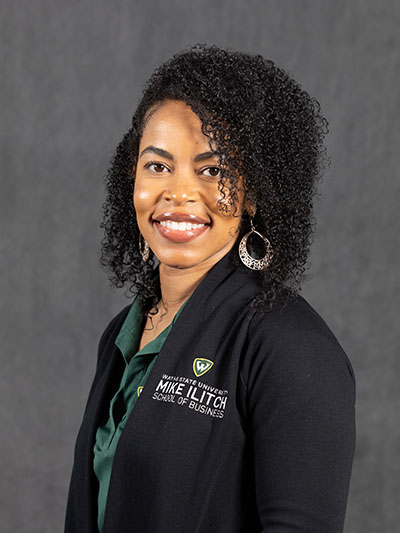 Courses taught by Lauren C Scott
Fall Term 2022
Winter Term 2022
Fall Term 2021
Recent university news spotlights