Noah Devan Hall (ay2320)
University information
Title: Professor
Unit: Law Instruction Units
Department: Law School
Contact information
471 W. Palmer
Law School
Detroit, 48202
---
Biography:
Noah Hall's expertise is in environmental and water law, and his research focuses on issues of environmental governance, federalism, and transboundary pollution and resource management.
He joined the Wayne Law faculty in 2005. For the 2014-15 academic year, he served as the Law School's associate dean for student affairs. Previously, he taught at the University of Michigan Law School and was an attorney with the National Wildlife Federation, where he managed the Great Lakes Water Resources Program for the nation's largest conservation organization. Hall also worked in private practice for several years, representing a variety of business and public-interest clients in litigated and regulatory matters. He has extensive litigation experience and numerous published decisions in state and federal courts. He continues to represent a variety of clients in significant environmental policy disputes. From 2016-2019, Hall served as special assistant attorney general for Michigan for the Flint water investigation.
Hall is founder of the Great Lakes Environmental Law Center, a nonprofit environmental organization that provides legal assistance to community organizations, environmental non-governmental organizations, and local, state and regional governments. He continues to serve as the Great Lakes Environmental Law Center's scholarship director.
He graduated from the University of Michigan Law School and University of Michigan School of Natural Resources and Environment, concentrating in environmental policy. After law school, he clerked for the Hon. Kathleen A. Blatz, chief justice of the Minnesota Supreme Court.
Office Location:
Room 3261
Degrees and Certifications:
J.D., University of Michigan Law School
B.S., University of Michigan
Courses Taught:
Environmental Law
Administrative Law
Water Law
International Environmental Law
Curriculum Vitae:
https://people.wayne.edu/profile/ay2320/2043/hall_cv_sept2020.pdf 246138 1600712533 file
Blog URL:
http://www.greatlakeslaw.org
Selected Publications:
Waters of the State, 59 Nat. Resources J. 59 (2019) (with Joseph Regalia)
Modern Water Law: Private Property, Public Rights, and Environmental Protections, Foundation Press (2nd ed., 2018) (with Robert Adler & Robin Kundis Craig)
Interstate Groundwater Law Revisited: Mississippi v. Tennessee, 34 Va. Envtl. L.J 152 (2016) (with Joseph Regalia)
Lines in the Sand: Interstate Groundwater Disputes in the Supreme Court, 31 Natural Resources & Environment 8 (2016) (with Joseph Regalia)
Law and Governance of the Great Lakes, 63 DePaul L. Rev., 723 (2014) (with Ben Houston)
The Great Lakes: A Model of Transboundary Cooperation, in Water Without Borders? Canada, the United States, and Shared Waters, University of Toronto Press (2013) (with Jamie Linton)
Interstate Groundwater Law in the Snake Valley: Equitable Apportionment and a New Model for Transboundary Aquifer Management, 6 Utah L. Rev. 1553 (2013)
Oil and Freshwater Don't Mix: Transnational Regulation of Drilling in the Great Lakes, 38 B.C. Envtl. Aff. L. Rev. 303 (2011)
Interstate Water Compacts and Climate Change Adaptation, 5 Envtl. & Energy L. & Pol'y J. 237 (2010)
Framing Water Policy in a Carbon Affected and Carbon Constrained Environment, 50 Nat. Resources J. 3 (2010) (with Robert H. Abrams)
Protecting Freshwater Resources in the Era of Global Water Markets: Lessons Learned from Bottled Water, 13 U. Denv. Water L. Rev. 1 (2009) 
Interstate Environmental Impact Assessment, 39 Envtl. L. Rep. N 10667 (2009)
Political Externalities, Federalism, and a Proposal for an Interstate Environmental Impact Assessment Policy, 32 Harv. Envtl. L. Rev. 49 (2008)
Climate Change and Great Lakes Water Resources: Avoiding Future Conflicts with Conservation, 31 Hamline L. Rev. 641 (2008) (with Bret B. Stuntz)
Climate Change and Freshwater Resources, 22 Natural Resources and Environment 30 (2008) (with Bret B. Stuntz & Robert H. Abrams)
Transboundary Pollution: Harmonizing International and Domestic Law, 40 U. Mich. J.L. Reform 681 (2007)
The Evolving Role of Citizens in United States-Canadian International Environmental Law Compliance, 24 Pace Envtl. L. Rev. 131 (2007)
Toward A New Horizontal Federalism: Interstate Water Management in the Great Lakes Region, 77 U. Colo. L. Rev. 405 (2006)
Bilateral Breakdown: U.S.-Canada Pollution Disputes, 21 Natural Resources and Environment 18 (2006)
Social Science Research Network:
https://papers.ssrn.com/sol3/cf_dev/AbsByAuth.cfm?per_id=582814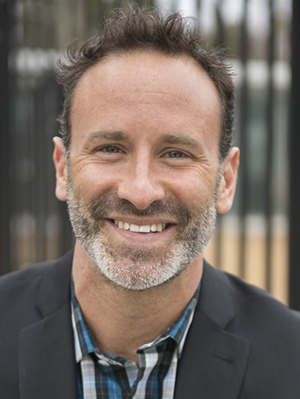 Courses taught by Noah Devan Hall
Winter Term 2023 (current)
Fall Term 2022
Fall Term 2021