Ashis Mukhopadhyay (ar8678)
University information
Title: Professor
Unit: Physics
Department: College of Liberal Arts & Science
Contact information
313-577-2775
135 Physics Bldg
Physics
Science
Detroit, 48201
---
Title:
Associate Professor
Office:
666 West Hancock Street, MI 48201
Curriculum Vitae:
https://people.wayne.edu/profile/ar8678/1578/bio_ashis_1_16_2022.pdf 335653 1642382134 file
Website:
https://s.wayne.edu/ashis
Social Media:
https://linkedin.com/in/ashis-mukhopadhyay-177251104
Research interest(s)/area of expertise:
Experimental soft matter physics
Education – Degrees, Licenses, Certifications:
Ph.D., Physics, Kansas State University, 2000
Awards and grants:
National Science Foundation
American Chemical Society-Petroleum Research Fund
Selected publications:
Curved Colloidal Crystals of Discoids at near-Critical Liquid-Liquid Interface. A Mukhopadhyay, Soft Matter 17, 6942-6951 (2021). Cover-page article.
Brownian Diffusion of Individual Janus Nanoparticles at Water/Oil Interfaces. D Wang, YL Zhu, Y Zhao, CY Li, A Mukhopadhyay, ZY Sun, K Koynov, Hans-Jürgen Butt ACS Nano 14, 10095-10103 (2020).
Nanoparticle Diffusion within Dilute and Semidilute Xanthan Solutions. Kavindya K. Senanayake and Ashis Mukhopadhyay. Langmuir, 35, 7978-7984 (2019).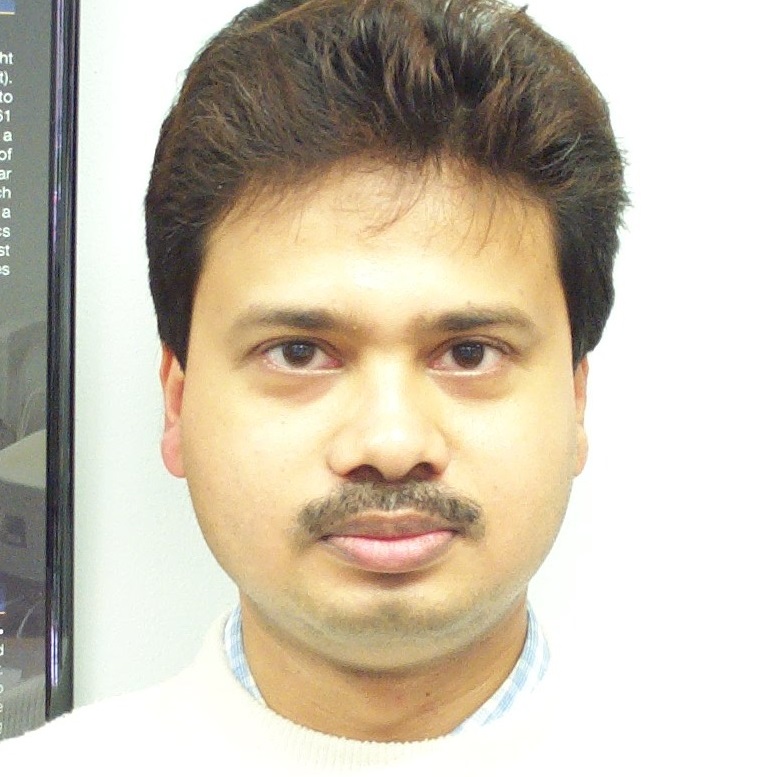 Courses taught by Ashis Mukhopadhyay
Winter Term 2023
Fall Term 2022
Winter Term 2022
Fall Term 2021
Recent university news spotlights