John E. Mogk (ac4871)
University information
Title: Distinguished Svc Professor
Unit: Law Instruction Units
Department: Law School
Contact information
313-577-3955
0387 Law School Bldg.
Law Instruc Units
Law
Detroit, 48202
---
Office Location:
Room 3399
Biography:
Following graduation with distinction from The University of Michigan Law School in 1964, where he served on the law review and was elected a member of the Order of the Coif, Professor Mogk practiced law with Shearman & Sterling in New York City. In addition to corporate law and litigation, his practice included providing legal counsel to the pioneering program revitalizing the Bedford-Stuyvesant neighborhood of Brooklyn, New York.
He joined the Wayne Law faculty in 1968, one year after Detroit's major civil disturbance, to focus upon critical issues facing America's distressed urban communities. His work has included research, teaching and engagement in the field of urban law and policy on such issues as economic development, neighborhood rehabilitation and intergovernmental cooperation. Professor Mogk frequently contributes editorial commentary on critical urban issues to the major media outlets.
Professor Mogk has assumed many public leadership positions. His contributions are far-reaching but rooted in Detroit. As chair of the Jefferson-Chalmers Citizens' District Council, he helped launch the neighborhood's redevelopment program. As a member of the Detroit school board, he created Detroit's school breakfast program. After a federal court found that Detroit school authorities had engaged in historical discrimination against black children, Professor Mogk actively was involved in designing a remedial desegregation plan. As vice chairman of the Michigan Construction Code Commission, he facilitated new Michigan building regulations that removed obstacles to increased affordable housing. As chairman of Habitat for Humanity Detroit, he helped build the organization into one of the most successful in the country.
Professor Mogk's leadership, including two decades as the head of the Michigan Energy and Resource Research Association, has led to many hundreds of millions of dollars in funding in Michigan and Detroit, for everything from energy research to high-tech development. As chairman of the state's Council on Energy, Labor and Economic Growth, he helped lay the foundation for expanded renewable energy in Michigan.
He has received special commendations from the Michigan Legislature and Detroit Common Council and was selected Outstanding Professor by the law school student body in 1979, 1983 and 1994, 1997, 2003 and 2016 by the alumni in 1993. Professor Mogk was named one of the ten Outstanding Young Men in the Unites States (U.S. Jaycees) in 1973 and one of four Outstanding Volunteers in the United States by the National Center for Voluntary Action.
He teaches courses in Property, State and Local Government Law, Land Use Planning, and Urban Development. Professor Mogk was a visiting fellow at the University of Warwick in England during 1985-86, and the University of Utrecht, the Netherlands, in 2001. He has served as editor of the Michigan International Lawyer, published by the State Bar of Michigan, and a member of the State Bar's Land Title Standards Committee.
Urban Agriculture Policy Paper
Professor Mogk led two former students, Sarah Kwiatkowski and Mary Jo Weindorf, on an urban agriculture policy paper for the city of Detroit. The paper, titled Promoting Urban Agriculture as an Alternative Land Use for Vacant Properties in the City of Detroit: Benefits, Problems and Proposals for a Regulatory Framework for Successful Land Use Integration, was submitted to Detroit Mayor Dave Bing and Detroit City Council President Charles Pugh in August 2010 .
Degrees and Certifications:
Dip. of Comp. Law, University of Stockholm
J.D., University of Michigan Law School
B.B.A., University of Michigan
Courses Taught:
Property
State and Local Government Law
Land Use Planning
Urban Development
Curriculum Vitae:
https://people.wayne.edu/profile/ac4871/2043/mogk_01-14-21.pdf 97665 1610652038 file
Title:
Distinguished Service Professor of Law; Chair, Levin Center at Wayne Law Faculty Committee
Academic Interests:
Mogk v. City of Detroit
Milliken v. Bradley
Citizens for Legislative Choice v. S. Miller
County of Wayne v. Hathcock
Taxpayers for Michigan Constitutional Government v. State of Michigan
Selected publications:
Promoting Urban Agriculture as an Alternative Land Use for Vacant Properties in the City of Detroit: Benefits, Problems, and Proposals for a Regulatory Framework for Successful Land Use Integration, 56 Wayne L. Rev. 1521 (2010) (with S. Kwiatkowski & M. J. Weindorf)
Addressing Opioid Dependence: Overcoming Legal, Regulatory and Financial Barriers to Multidisciplinary Buprenorphine Focused Medication Assisted Treatment For Opioid Use Disorder, 22 Quinniplac Health L.J. (2019) (with A. Asciutto)
Eminent Domain and the Public Use: Michigan Supreme Court Legislates An Unprecedented Overruling of Poletown in County of Wayne v. Hathcock, 51 Wayne L. Rev. (2005)
A Tribute to Professor Edward J. Littlejohn, 43 Wayne L. Rev. 1 (1997)
The Evolving Regulation of Combined Heat and Power in the United States, 1 Utilities L. Rev. 19 (1990)
PURPA and the Evolving Regulation of Cogeneration - A Guide for Prospective Cogenerators Focusing on the Greater Detroit Resource Recovery Facility, 35 Wayne L. Rev. 1051 (1989) (with F. Lepley Jr.)
Anglo-American Energy Policy: Combined Heat and Power in the United Kingdom and the United States, 8 Urban Law and Policy 131 (1986)
Urban Renewal After the 1974 Housing Act, 52 U. Det. L.J. 947 (1975)
Survey of the Law of Real Property [in Michigan], 16 Wayne L. Rev. 835 (with R. Bartke) (1970)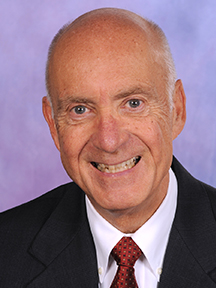 Courses taught by John E. Mogk
Winter Term 2024 (future)
Fall Term 2023 (current)
Winter Term 2023
Fall Term 2022
Winter Term 2022
Fall Term 2021
Recent university news spotlights