Jeffrey Stoltman (aa1879)
University information
Title: Associate Professor
Unit: Marketing Admin
Department: School of Business Admin
Contact information
313-577-
218 Prentis/ School of Business
Detroit, 48202
---
Title:
Associate Professor of Marketing
Office:
Mike Ilitch School of Business
2771 Woodward Avenue
Room 205
Detroit, MI 48201
Biography:
Jeff has been a member of the Wayne State marketing faculty since 1988, having previously served on the faculty of the University of Nebraska and as an instructor at Syracuse University. Jeff was associate dean for research and graduate programs in the School of Business at Wayne State University from 2008-2011, and he served as interim department chair for a brief period. He served twice in senior executive roles for the university, forming the Division of Marketing Communication in 1997 and serving as Vice President from 1997-2001. He led many special projects through the Office of the President during this period including development and deployment of the university branding and identity system, the campus wayfinding program, developed a strategic and tactical marketing plan which integrated student recruiting with stakeholder efforts, led the rebranding of the athletics program and launch of the D-1 men and women's hockey programs, and led the design and construction of the Welcome Center. He served as a key member of the team securing the funding for and planning of the Research and Technology Park (now known as Tech Town), and the Recreation and Fitness Center, and he played a lead role in several other projects during this period, including the decision to expand on-campus housing. He successfully lobbied for the development of a Campus Master Plan and served on the first Oversight Committee.He returned in 2006 to stabilize operations, expand the recruiting and university digital communication efforts across the campus, and lead the search for the selection of a permanent VP. In 2007 he took the helm as Interim General Manager for WDET-FM and while rallying the station professionals to rethink programming and member recruitment he successfully led the national search for a permanent General Manager. From 2010-2012 Jeff co-led the effort to secure funding and launch the Detroit Revitalization Fellows Program.
Returning to his focus in the early 1980s when he was working in the area of tech transfer and innovation diffusion and working along with other faculty members to design, launch and teach in the groundbreaking five-course Innovation Management Program at Syracuse University, Jeff led the entrepreneurship and innovation efforts in the business school from 2016 through 2023, leading the effort to securea major gift to support those efforts. He also successfully led the collaboration between the Wayne State School of Medicine and the Mike Ilitch School of Business first developing and delivering a new course in the "Business of Medicine" offered to first-year medical students in 2021 and through 2023, and then leading the team developing the cohort-based MD/ MBA 4-year dual degree program which was approved in 2022 and launched in 2023.
Jeff was awarded the Inspirational Teacher Award in 2016, and he continues to teach in the areas of entrepreneurship and innovation and supports efforts within the greater Detroit entrepreneurial ecosystem. He is on the Board of The Build Institute. He is also an active consultant, having worked with over 100 organizations, in areas such as leadership development, strategy development and strategic planning, organizational change, marketing research and venture/ program development.
Professional experience
Director, Entrepreneurship and Innovation Programs, Mike Ilitch School of Business 2016-2023

Executive Director, Detroit Revitalization Fellows Program, 2010-2012

Associate Dean for Graduate Programs and Research, School of Business, 2007-2011

Interim General Manager WDET, 2007-2008

Interim Associate VP for Marketing, Wayne State, 2006-2007

Vice President for Marketing & Communications, Wayne State, 1997-2001

President, American Marketing Association (Detroit), 1994. Director, 1989-1998

Executive Vice President, Creative Group/ PlayLab, 1988-1991

T

raining and consulting engagements with the many organizations, including: American Association of University Administrators, Guidance Center, Detroit Economic Growth Corporation, ENT Solutions, Crime Stoppers of Michigan,Goodwill Industries, General Motors, Ford, Chrysler Financial Services, BC/BS of Michigan, Thompson Publishing/ Gale Group, EDS, MASCO Corporation, Kmart, Weir Manuel, MiReal Source, Dykema-Gossett, Dickinson-Wright, Metropolitan YMCA, Jefferson Avenue Economic Development Corporation, Michigan Humane Society, Michigan Golf Association, Detroit Skating Club, City of Pleasant Ridge MI, PRSA-Detroit, American Marketing Association,

St. Joseph College of Hartford,

and many Wayne State University units, including the Office of the President, Office of the Provost, Office of the Vice President for Educational Outreach and International Programs, Office of the Vice President for Academic Student Affairs and Global Engagement, Office of Executive and Professional Development, Office of Technology Commercialization, the College of Engineering, Institute of Gerontology, Merril-Palmer Skillman Institute, Center for the Study of Citizenship, Department of Psychology, and others.
Education:
Ph.D., Applied Social Psychology, Syracuse University, 1984
M.A., Psychology, Western Kentucky University, 1980
B.A., Psychology, Canisius College, 1976
 
Expertise:
Macro and micro-environmental analysis, strategic foresight and strategic planning, higher education trends and innovative solutions, consumer behavior - adoption and diffusion, marketing communication / marketing of new ventures, entrepreneurship and venture development, intersections of business and healthcare.
Research and teaching interests:
Teaching Interests
International Virtual Exchange Programs
Strategic Thinking, Futuring and Trend Analysis
Strategy Formation & Assessment
Marketing New Ventures
Marketing Strategy & Marketing Management
Consumer/ Customer Behavior Dynamics
Retailing and Economic Development
Marketing Communication / Promotion Strategy
Business of Healthcare
Innovation/ New Venture Development
Research Interests

Marketing and the law, crisis communication, consumer safety and associated marketing and public policy issues;

Marketing and organizational strategy development and implementation;

Marketing strategies and business practices in the higher education market;

Lifestyles, shopping behavior, marketing trends and economic development;

Promotional strategy/ integrated marketing communication;

Relationship marketing and customer loyalty management;

Marketing strategies and business development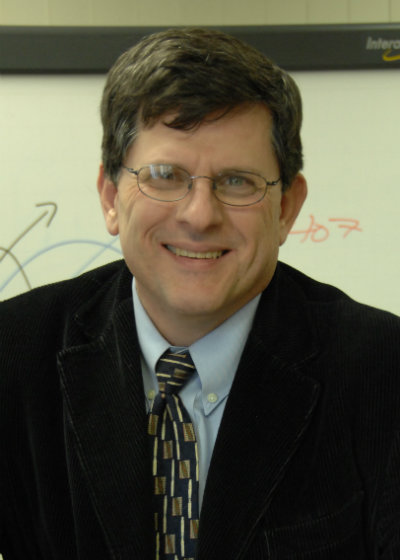 Courses taught by Jeffrey Stoltman
Winter Term 2024 (future)
Fall Term 2023 (current)
Spring-Summer Term 2023
Winter Term 2023
Fall Term 2022
Spring-Summer Term 2022
Winter Term 2022
Fall Term 2021
Recent university news spotlights