Transfer Student Spotlight: Meet Kristian Rice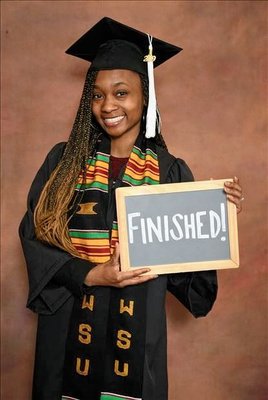 Major/Minor: Double major in Public Health and Sociology
Transferred from: Wayne County Community College District
Tips for transfer students: Keep your GPA high, obtain as much experience as you can in your field before graduating, and find time to relax on a daily basis.
Why did you choose WSU? I chose WSU because I felt like I belonged here. There's so much to do here and it's in the heart of a great city.
Favorite place on campus: The Transfer Student Lounge, located on the first floor of the UGL.
Fun fact: I love turtles