Transfer Student Spotlight: Meet Ashiful Hoque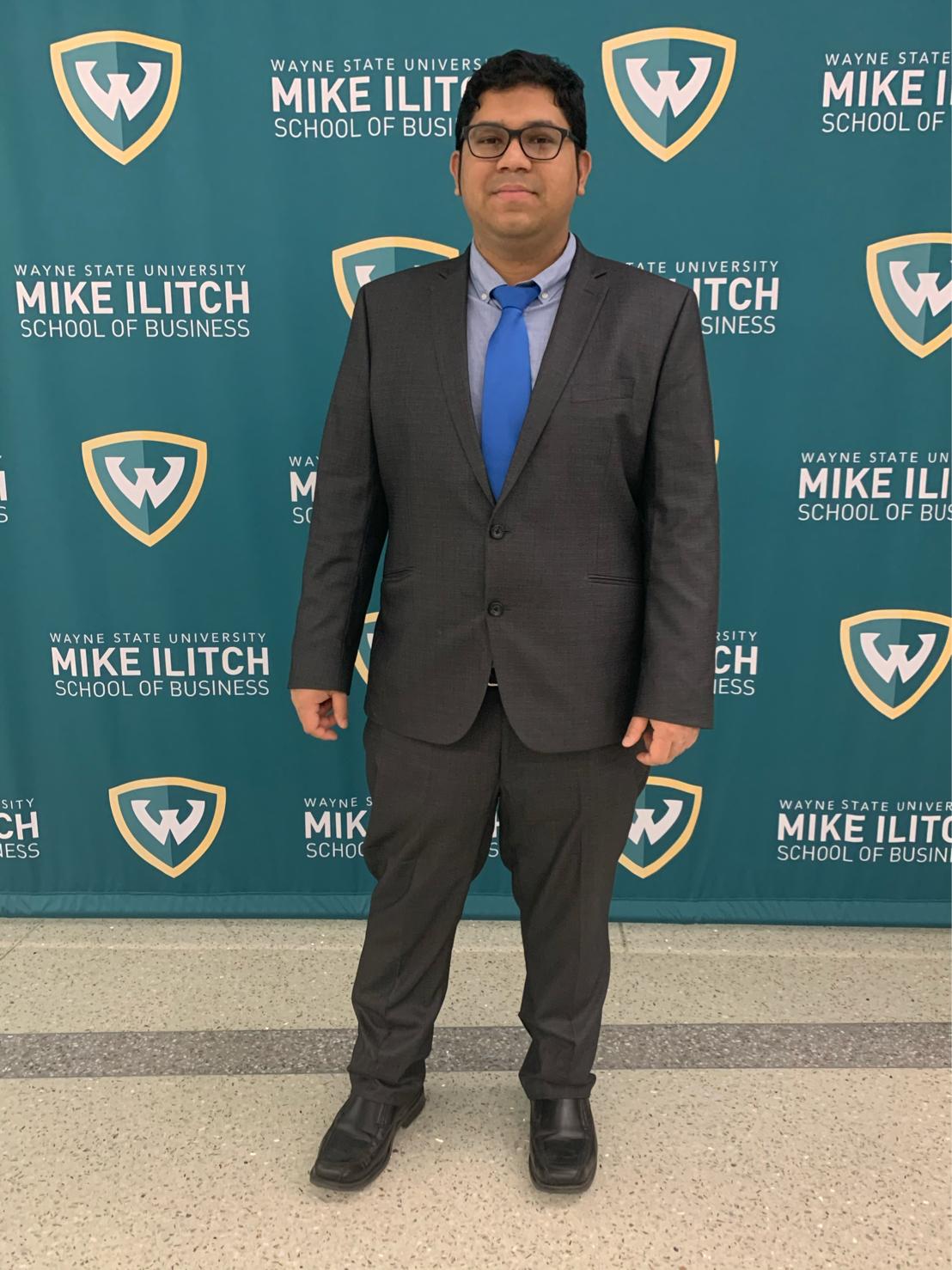 Major: Dual Majors in Management & Information Systems Management
Minor: Psychology
Hometown: Detroit, MI
Transferred from: Macomb Community College
Tips for transfer students: My tips for my fellow transfer students are to take in this new experience at Wayne State University, by taking tons of advantages over the multitude of resources available. Many opportunities are presented for us to get involved and even network with a lot of our fellow students and professors. Be sure to put in the best effort into making the most out of your time here at Wayne State.
What attracted you to WSU's Mike Ilitch School of Business?
Overall, I was attracted to Wayne State University for having a safe campus, nestled in the hustle and bustle of Midtown Detroit. Plus, the university is in my hometown, so I just couldn't stay away from the opportunity to study right in my own backyard of Detroit. When I thought of Mike Ilitch School of Business, I found out that the programs are what I have been looking for when I thought of pursuing my Bachelor in Business Administration. The campus, being right in the heart of Detroit, Michigan, also presented me with more access to the different companies and industries, such as the Big 3 of the automotive industry.
Post-Grad Plans: My plans, right after graduation, is to further continue my education with an MBA, while starting in a career with a combined focus between Information Systems Management and Human Resources. I hope that after graduating with an MBA, I can pursue a PhD in Business Administration when the opportunity arises. While keeping plans on furthering my education, I would like to accomplish my dream of being an Entrepreneur. After all, there are problems that need solutions and I can be there to help solve them.
Favorite Quote: "Always be yourself and have faith in yourself. Do not go out and look for a successful personality and try to duplicate it." Bruce Lee