PULSE literacy and work-based skills conference Nov. 12
Connecting work-based foundational skills to success for adult learners in the classroom and the workplace is the focus of the seventh annual P.U.L.S.E. Adult Education Conference hosted by the Wayne State University Harris Literacy Program.
The online conference highlights research-based best practices in adult education and literacy training. Session topics include:
Microsoft tools for inclusive classrooms
Supporting students with trauma-informed teaching
Pathways to literacy for refugees and asylum seekers
Creating a "circle of truth" in the classroom
Better understanding our undocumented community
Who is right for workforce training?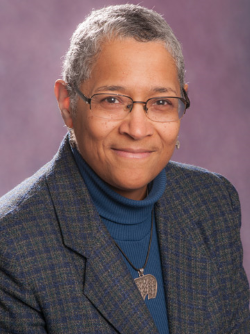 Keynote speaker Marquita Chamblee is the associate provost for diversity and inclusion and chief diversity officer at Wayne State. Dr. Chamblee is responsible for leading efforts that advance diversity and inclusion across the campus and into the broader community. This involves collaborating with Wayne State students, staff, faculty, administration and alumni as well as community partners across the Detroit metro area to enhance all aspects of diversity and inclusion, which includes supporting student success, promoting intercultural skill development, enhancing faculty and staff diversity, and strengthening leadership accountability for diversity and institutional equity.
Dr. Chamblee has spent her 30-plus year career in higher education, during which she has engaged with and served a broad constituency of students - from high school students all the way through Ph.D. candidates - as well as collaborating with and supporting staff, faculty, administrators, and trustees at a variety of institutions. Her primary work has focused on what is now broadly known as diversity and inclusion.
She received her Ph.D. and master's from Penn State University, and her bachelor's degree from Purdue University.
Registration is $30. You will receive a link to the conference after you register.
Continuing education credits are available in education and social work for an additional fee.
Questions? Email Sonia Eckerman, Harris Literacy Program manager, at Sonia.Eckerman@wayne.edu.