Macomb Community College top transfer student Phillip Ryu makes Ilitch School "25 Under 25"
Supply chain management major Phillip Ryu was in Rio de Janeiro, Brazil, when he received the news that he was on the Mike Ilitch School of Business 25 Under 25. This list recognizes students who have achieved notable academic, leadership, community and professional success under the age of 25.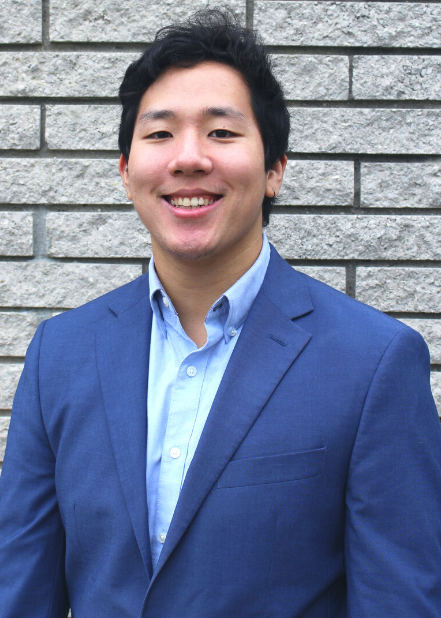 "It was very exciting news, I was ecstatic," says Ryu, "I couldn't believe it." Once he got past his initial excitement, the Macomb Community College transfer student began to wonder how they were going to take his headshots since he was on vacation in Brazil.
This was more than just a big honor for Ryu, it was also the culmination of a goal he had since he transferred to WSU.
"When I first transferred to Wayne State from Macomb, I was aware I had a limited amount of time compared to other students. The 25 Under 25 from the previous year was something I found that I aimed for and modeled myself after to maximize my time spent at WSU. I got involved similarly to the ways the previous supply chain winners did. I noted that a lot of them were involved in the Global Supply Chain Management organization at WSU. I reached out and joined that immediately."
Ryu credits the extracurricular activities, his board position on the Wayne State University Global Supply Chain Management Student Association, his internship work at Samsung SDIABS as a junior buyer and materials coordinator as being the key things he believe made him stand out for his selection on to the 25 Under 25.
Ryu says he appreciates the way that WSU focuses on practical real-world experiences and provides opportunities for students to develop and expand their skills, as well as network with industry professionals. He says these resources are what make Wayne State's supply chain program one of the best in the country.
"It's rare to see an advisory board as involved as WSU's in most school curriculums," says Ryu. "My most memorable moment had to be participating in the GM Case Competition representing Wayne State. It was a great opportunity to apply the academic learning from the supply chain classes to real-life scenarios. Working through creative solutions with team members and presenting to industry professionals was an enriching experience."
Ryu has already committed to an internship at Fiat-Chrysler, but due to the COVID-19 pandemic he will be conducting his internship from home in Warren.
"It's going to be different but I'm excited about it," Ryu. "I'm focused on performing well and looking for long term career opportunities out of this."
Another big change: Ryu's study abroad plans. He planned to go on the Sustainable Supply Chain Management study abroad program to Brazil this summer, but due to the pandemic the program was modified to exclude the international travel component. Ryu says he understood the university's decision but was disappointed nonetheless as the study abroad program in China the year prior was one of his highlights at WSU.
"It was an amazing summer. The study abroad program in China last year really brought forth another element of globalization - collaborating with Wuhan University students on group projects really helped to facilitate an edifying environment where we were able to share our own separate backgrounds and cultures to better understand one another.
"It was kind of ironic, I was in Wuhan a year ago, I keep in touch with my group members from Wuhan University and make sure they're okay. The business world right now is a global one, so opportunities that provide these kinds of experience and knowledge firsthand in a foreign country is indispensable. All these different global experiences provide me a competitive edge in understanding in this global environment."
While Ryu was not able to go to Brazil as part of an official university program, he still undertook the journey to Brazil on his own in the first week of March. Ryu says that the skills he learned in preparation for the planned university trip helped him greatly on his own personal journey. After spending a week in Brazil, Ryu then went to Colombia, before heading back home on March 26.
"For my career, the 25 Under 25 is a foundation that I can always look back to. And as I look to start my FCA internship this summer, this accomplishment is proof that setting goals and working diligently towards them is an honest endeavor, and that hard work does pay off."
By Jacob Stocking, Educational Outreach communications associate
The Transfer Student Success Center is part of the Office of Educational Outreach, which leads initiatives for all off-campus programs and courses. Follow us @WSUTSSC.