Shanique Brown (gf2441)
University information
Title: Assistant Professor
Unit: Psychology
Department: College of Liberal Arts & Science
Contact information
313-577-2800
Department of Psychology
5057 Woodward Ave
Suite 7908
Detroit, 48202
---
Title:
Assistant Professor
Office:
5057 Woodward Avenue, 
RM. 8402.23
Website:
https://worclabwsu.com/
Social Media:
https://twitter.com/ShaniqueGBrown
Biography:
Dr. Shanique G. Brown is an Assistant Professor in the Industrial-Organizational Psychology Program at Wayne State University. She directs the Work and Organizational Research on Cognition (WORC) Lab and maintains a research program that seeks to discover and develop strategies and interventions that support the information processing demands of modern-day organizations.
Dr. Brown received her B.Sc. in Psychology from the University of the West Indies, her M.A. from Southern Illinois University Edwardsville, and her Ph.D. from DePaul University.
Research interest(s)/area of expertise:
Dr. Brown's research program prioritizes the application of cognition to explore work-related behaviors and outcomes. In particular, she focuses on cognitive processes (e.g., judgment, decision making, cognitive complexity), individual differences (e.g., working memory, decision making styles, cognitive styles), and states (e.g., mental models) that impact workplace behaviors and outcomes. Currently, Dr. Brown is especially curious about how cognitive processes function within teams, composed of members with diverse disciplinary backgrounds, to support integrated knowledge and novel outcomes. Dr. Brown utilizes diverse methods in her research, relying on quantitative, qualitative, and simulated data to address empirical and theoretical questions.
Education – Degrees, Licenses, Certifications:
B.Sc., Psychology, University of the West Indies (Mona) M.A., Industrial-Organizational Psychology, Southern Illinois University, Edwardsville, IL Ph.D., Industrial-Organizational Psychology, DePaul University, Chicago, IL
Awards and grants:
CLAS Teaching, Innovation, Development, and Excellence (TIDE) Award
College of Liberal Arts and Social Science (CLAS) Teaching Award (Wayne State University)
 University Research Grant (Wayne State University)
 Robert A. Daugherty Memorial Award (Southern Illinois University, Edwardsville)
Selected publications:
Brown, S. G.  & Fowlin, J. M. (in press). Open systems, closed interventions? A way forward requires Systems Thinking. Industrial and Organizational Psychology.
Brown, S. G., Hill, N. S., & Lorinkova, N. (2021). Leadership and virtual team performance: A meta-analytic investigation. European Journal of Work and Organizational Psychology, 30(5), 672-685.
Brown, S. G. & Stuhlmacher, A. F. (2020). Affect and workplace judgment and decision-making. L. Q. Yang, R. Cropanzano, C. S. Daus, & V, Martinez-Tur (Ed). The Cambridge handbook of workplace affect (pp. 174-184). Cambridge, UK. Cambridge Printing House.
Brown, S. G., Tenbrink, A. P., & LaMarre, G. (2019). Performance while distracted: The effect of cognitive styles and working memory. Personality and Individual Differences, 138, 380-384.
Bell, S. T., Brown., S. G., Colaneri, A., & Outland, N. (2018). Team composition and the ABCs of Teamwork. American Psychologist, 73, 349-362.
Bell, S. T., Fisher, D., Brown, S. G., & Mann, K. (2018). An approach for conducting actionable research with extreme teams. Journal of Management, 44, 2740-2765.
Brown, S. G. & Daus, C. S. (2015). Avoidant but not avoiding: The mediational role of anticipated regret in police decision-making. Journal of Police and Criminal Psychology, 31, 238-249.
Brown, S. G. & Daus, C. S. (2015). The influence of police officers' decision-making style and anger control on responses to work scenarios. Journal of Applied Research in Memory and Cognition, 4, 294-302.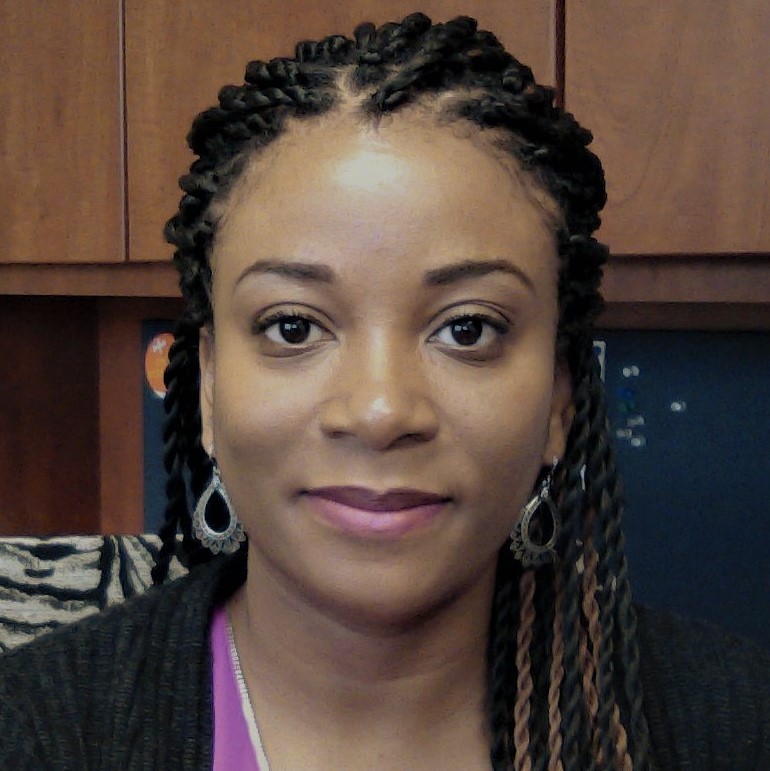 Courses taught by Shanique Brown
Fall Term 2023 (current)
Winter Term 2023
Fall Term 2022
Winter Term 2022
Fall Term 2021
Recent university news spotlights