Mukund Mohan
College of Liberal Arts and Sciences
"I chose Wayne State because I wanted to make a difference. No other university offers the same opportunities that I've had here."​​
By studying economics and public health, Mukund is developing interdisciplinary expertise that will inform his career as a physician. He has conducted heart disease research alongside Dr. Phillip Levy and volunteered at the S.A.Y. Detroit Family Health Clinic, providing needed care to the homeless and uninsured. He plans to further research in public health and emergency medicine while working to build bridges between hospitals and the communities they serve.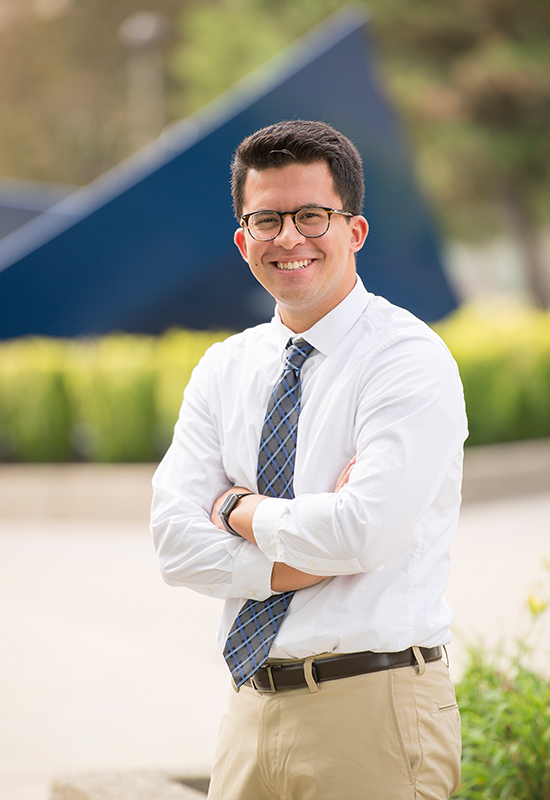 Marvin Solberg
College of Nursing
"I feel like I'm taking part in Detroit's renaissance, and that has motivated me to pursue my passion here."
Inspired by his experiences tutoring underprivileged youth and working as a clinical nurse in Munson Hospital's psychiatric mental health unit, Marvin is conducting doctoral research with a focus on urban health. He is studying the role that adverse childhood experiences play in the development of substance abuse disorders and other health conditions, particularly in minority populations. Marvin hopes to use his Ph.D. to further his discoveries and build a career in academia.
Jada Reeves
College of Nursing
"At Wayne State, I see a culture where everyone learns from each other and everyone plays a part."​​​​
Jada is pursuing her Ph.D. at Wayne State through the Robert Wood Johnson Foundation's Future of Nursing Scholars program. Her research focuses on understanding the behavior of sexually high-risk African American adolescents and more effective ways to educate them about STI prevention. Jada left her position as a school-based health center nurse supervisor to conduct her doctoral studies full time as the College of Nursing's first recipient of the prestigious RWJF award — all so she can make a difference in urban communities.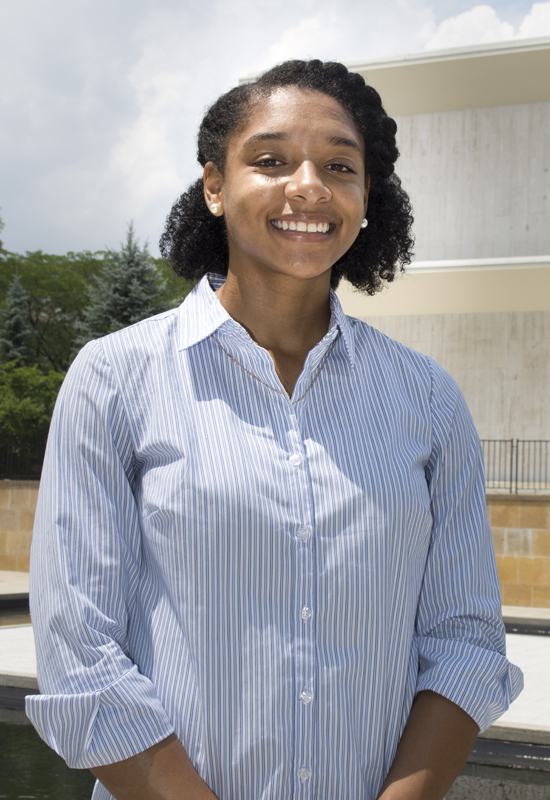 Dazmonique Carr
College of Education
"Wayne State feels like home. This environment has changed me in the best possible way."
Dazmonique "Daz" Carr came to WSU from Lawnside, New Jersey, to join the track and field program's first official class. She's a volunteer coordinator for NutriWayne, a student ambassador, a volunteer at Detroit Children's Center and a dedicated contributor to the College of Education's community outreach initiatives. This all-region student athlete's next step is to graduate and qualify for the 2020 Olympic trials. After that, she plans to build a career teaching inner-city youth how to lead healthy lives.
Keiara Bell
College of Liberal Arts and Sciences
"My goal has always been to change the world — one person at a time."
Growing up on Detroit's west side, Keiara has walked in picket lines, organized neighborhood patrols and championed positive change in her community. At Wayne State, she's been a member of the Public Relations Student Society of America, Pre-Law Student Association and Comerica Scholars. She is currently the director of community affairs for the Student Senate. Keiara is pursuing a master's in urban planning with a concentration in housing and urban development, which she'll use to help bring Detroit's revitalization into the neighborhoods.
Keiara is what it looks like to aim higher.